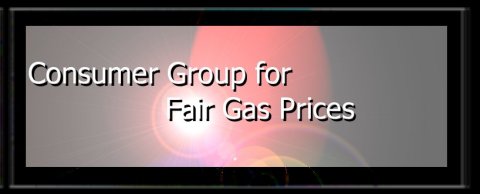 Download the most recent press release-Oct 21,2000 - Windows Word/Wordpad format
Want to help?
We are always looking for new, energetic committee members & volunteers
to help out with various tasks within the Consumer Group.
It would be a great help to us & a great addition to your career's portfolio!
Simply send us an EMAIL
Contact us at
gasprices@hotmail.com


Note from Noel, Webmaster
Two things!
We want to build an online petition. Anyone interested in coding one?
We want it to either email automatically to specified recipients after 1000 names
or to just print out a list for us to mail in to Government & share with the media.
If any of you could build one for us, we'd much appreciate it.
Please include code to your credit so that people can thank you for your help.
We are on a tripod server, so it has to be something friendly to their architecture.

I want a pictorial of your frustrations!
A picture of you, safely, holding a gas nozzle up to your head (NO SMOKING! SMOKING SUCKS! UNFAIR GAS PRICING SUCKS EVEN MORE!),
along with an alias or real name. EMAIL IT TO ME!
We may feature you on this site & may just use it in our Public Relations campaigns, If permitted!
All pictures sent in automatically become intellectual property of the Consumer Group for Fair Gas Prices
and may be used at anytime, free of compensation, by us in any form of media we choose.


---
VOICE YOUR OPINION

Our guest book will remain a permanent fixture for you, the CONSUMERS, to vent your frustrations & opinions to public & to share ideas publically.
It will NOT be a forum for politicians to express their platforms, unless they are related directly to the pricing of fuel and/or taxation thereof.
However if the politician would like to speak as a Consumer, we more than welcome that they do so!




---
Mission Statement:
How we began:
Accomplishments so far
Present Developments:
What you should know:
The Case for Gas Regulation:
Issue of Government Taxation
Possible solutions to a NATIONAL PROBLEM
Possible solutions to a Nfld & Labrador problem
Related Links