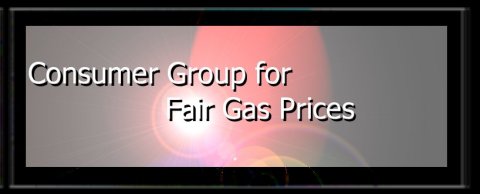 ---
LATEST CGFFGP NEWS:
JAN 03 2000 * THE "RESTRICTIVE COVENANCY" HAS BEEN LIFTED! * CLICK HERE FOR MORE



---
Sections
Mission Statement
How we began
Accomplishments so far
Present Developments
What you should know
The Case for Gas Regulation
Issue of Government Taxation
Possible solutions to a NATIONAL PROBLEM
Possible solutions to a Nfld & Labrador problem
Related Links
VOICE YOUR OPINION

Our guest book will remain a permanent fixture for you, the CONSUMERS, to vent your frustrations & opinions to public & to share ideas publically.
It will NOT be a forum for politicians to express their platforms, unless they are related directly to the pricing of fuel and/or taxation thereof.
However if the politician would like to speak as a Consumer, we more than welcome that they do so!




---
Want to help?
We are always looking for new, energetic committee members & volunteers
to help out with various tasks within the Consumer Group.
It would be a great help to us & a great addition to your career's portfolio!
Simply send us an EMAIL
Contact us at
gasprices@hotmail.com